MICOMME ST-30D
Non-invasive ventilator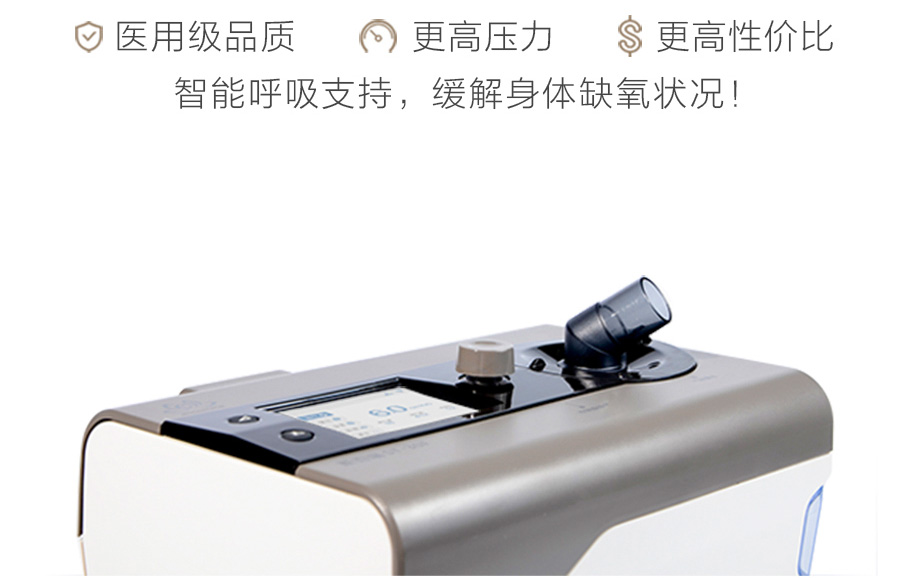 More professional, more comprehensive
Clinically, it has been shown that the treatment of COPD patients with dual-level non-invasive ventilator at home can effectively improve the symptoms of hypoxia and carbon dioxide retention. ST-30D non-invasive ventilator provides a full range of solutions for patients with respiratory insufficiency.
ST-30D is suitable for the treatment of the following diseases: COPD, neuromuscular disease, pulmonary heart disease, carbon dioxide retention, hypoxemia, pulmonary fibrosis, snoring, sleep apnea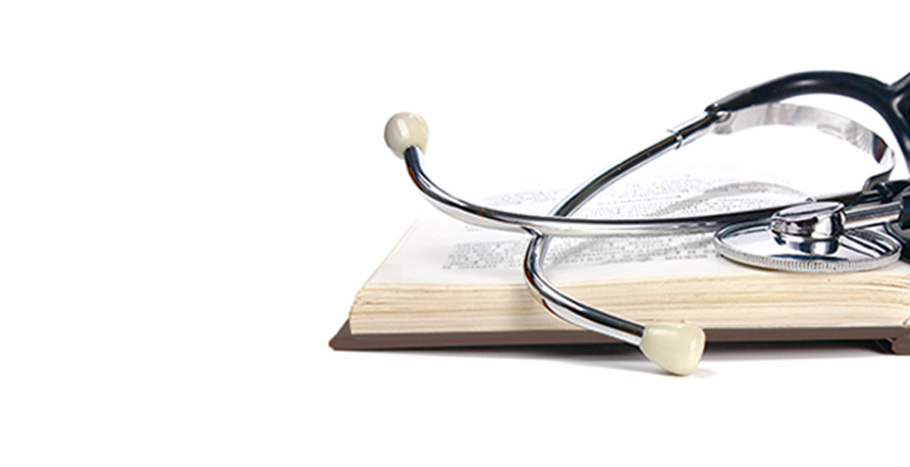 Defend your breath
Designed for COPD patients
Non-invasive positive pressure ventilation in the treatment of COPD, patients with COPD can achieve the following effects by using micomme ST-30D non-invasive ventilator:
Improve the immune system and improve body vitality

Guarantee sleep quality and shorten hospital stay

Relieve symptoms of hypoxia, breathe smoothly without being stuffy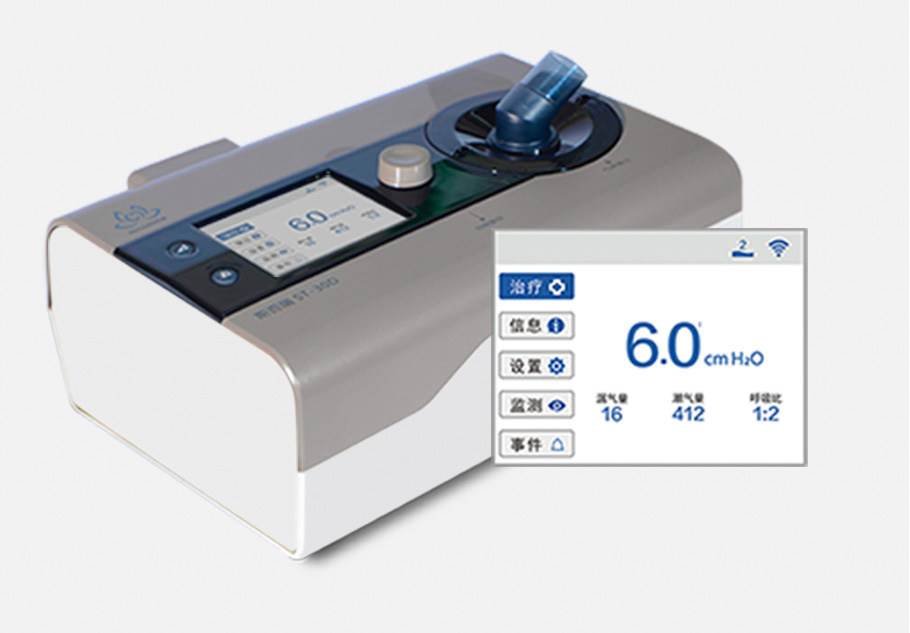 Know what you need, more choices
ST-30D non-invasive ventilator is equipped with 3 breathing modes: CPAP mode, S mode, and S/T mode. Meet the different treatment needs of patients. Among them, S/T mode (spontaneous/time mode) is tailor-made for patients with chronic obstructive pulmonary disease (COPD), type ‖ respiratory failure, and more scientific mode settings, just because we understand you better.
This machine adopts 4-30cm/H20 pressure setting, higher pressure level, and continuously provides effective and stable treatment pressure and flow output to ensure the treatment effect.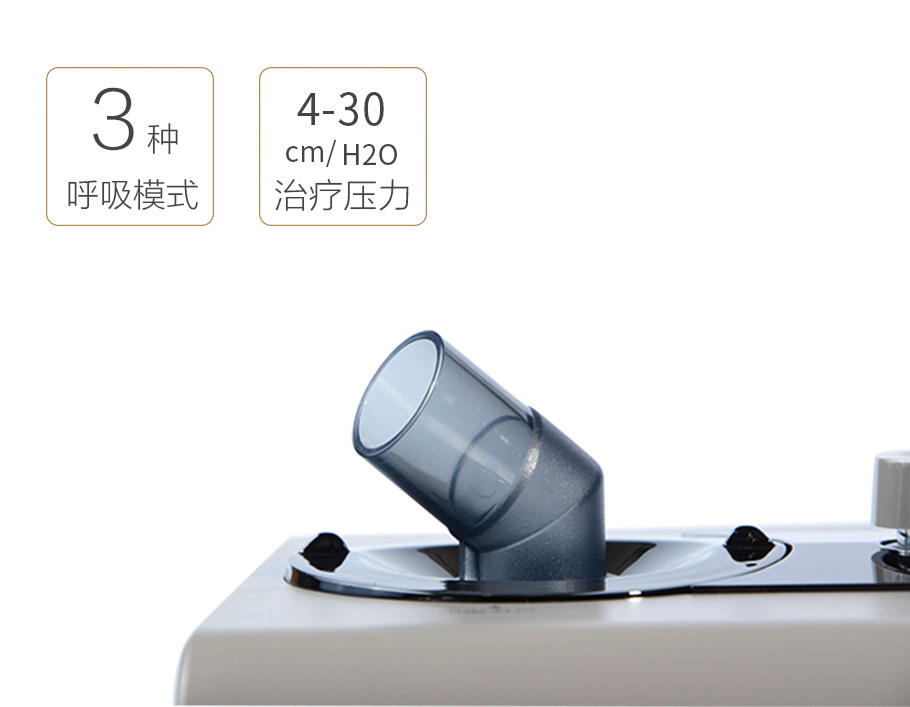 More than just a humidifier
It's a smart guard who cares for you
Healthy heating and humidification system, releasing a large amount of humidification;
Maintain an ideal humidity of 10ml/L at a flow rate of 60L/min;
Say goodbye to dry nasal cavity, respiratory tract discomfort, dry skin, etc., and breathe comfortably!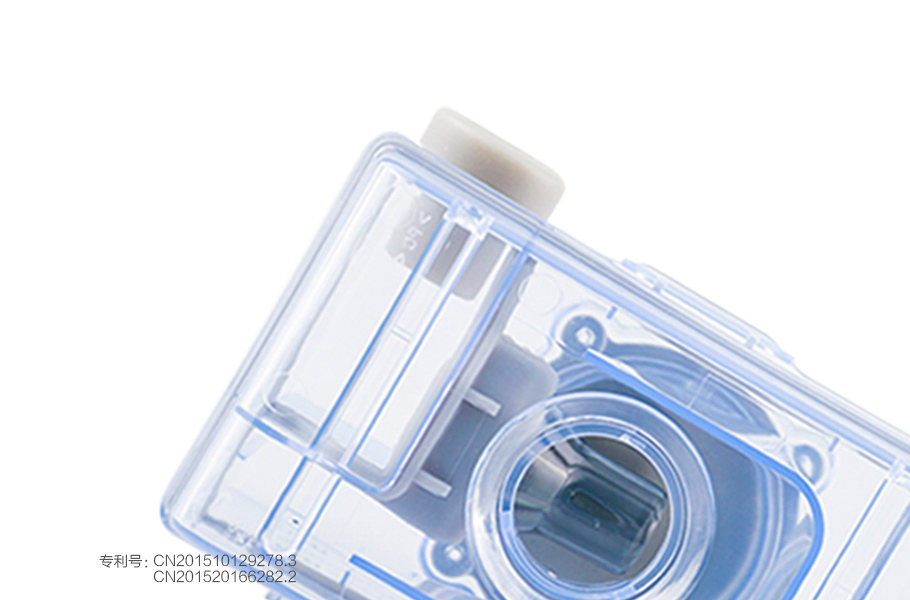 360° anti-inflow technology

The 360° anti-inflow technology that has obtained the national patent certification can prevent the water in the water chamber from flowing back into the machine, making it safer to move as you want!


Anti-dry burning technology to avoid risks

Anti-dry protection technology, flame-retardant material, power-off protection to ensure the safety of treatment, it can be used with peace of mind when the patient is unattended or sleeping at night!

5 levels of temperature setting

The temperature of the humidifier can be adjusted in 5 levels to meet the treatment needs of users in different environments! Multiple temperature levels to choose as you like, more humane and more comfortable!

More detailed and professional
The flame-retardant material shell is customized only to give you safe and thoughtful breathing care. While the texture is beautiful, it also pays attention to safety performance, good corrosion resistance, and effectively extends the service life of the body; 12 alarm modes remind you to protect your safety like a family member. ST-30D includes turbine failure alarm, humidifier failure alarm, pressure sensor alarm, high pressure alarm, pipe off alarm, pipe blockage alarm, mask off alarm, apnea alarm, low minute ventilation alarm, low tidal volume alarm, storage card 12 kinds of alarm settings, such as full and take-out alarm, are only for your safety.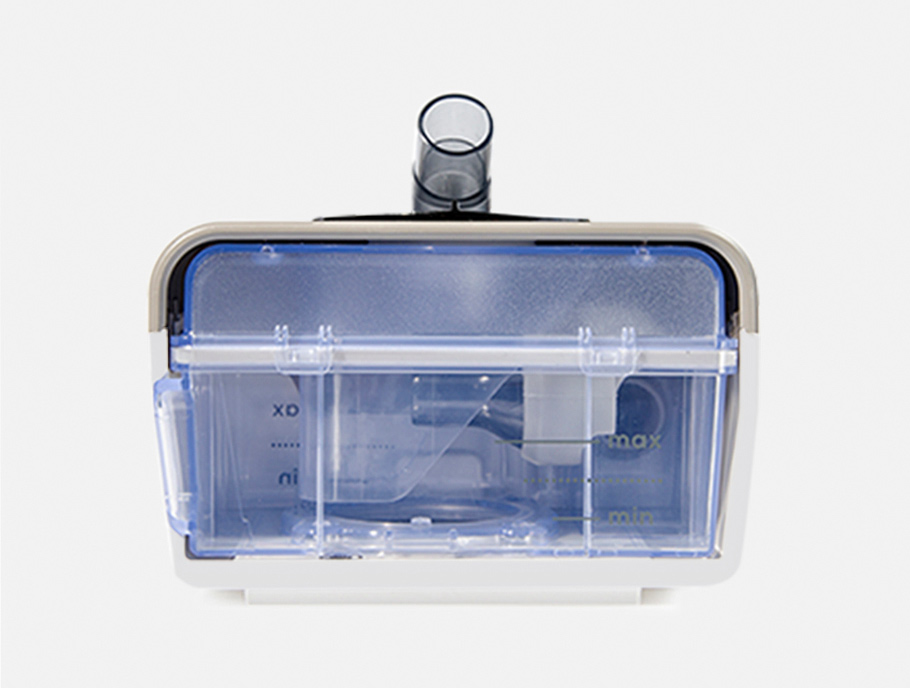 Better core components
Imported turbine, powerful and efficient
The turbine is the core component of the ventilator, which determines the quality of the ventilator. The pressure output is stronger, more efficient, more accurate, and has a powerful air leakage compensation capability. The pressure level changes quickly, the performance is stable and silent, allowing the patient to sleep comfortably.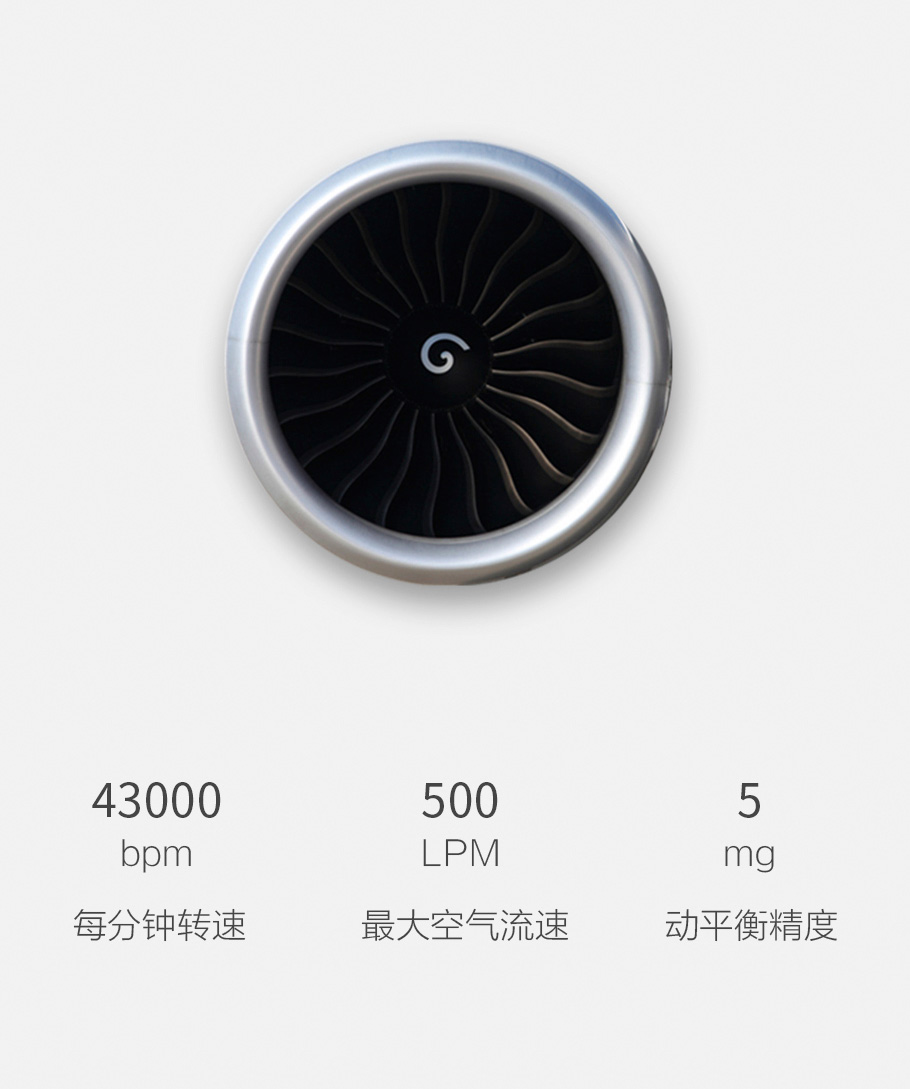 进口传感器
Using imported sensors, with high accuracy, reliability and adaptability.
Extremely silent
Accompany you through every peaceful night
The LED backlight screen automatically activates the sleep mode when used at night, and the screen backlight automatically dims, so that you are not disturbed by light; the high-quality turbine makes the sound of the machine work below 30 decibels, creating a comfortable and peaceful sleep environment.

One-button control dial, start treatment in 1 second
3.5-inch color screen, give you more you want to see
In order to meet and facilitate the use habits and needs of middle-aged and elderly patients, we incorporate more care and humane design into product design: 3.5-inch LCD high-definition color screen, the screen is larger and clearer; more treatment data is integrated, eliminating the need for page turning steps ; One-button control dial design, the machine can be operated with one hand, easy but not simple.

Smaller, smarter, better
The appearance is simple and textured, the custom-made paint shell, and the lines are smooth, all in one go! Integrated fuselage structure, the humidifier is embedded in the fuselage, which is more suitable for home placement, beautiful and practical! Industrial design incorporates the concept of humanization, custom-made portable backpacks, mask portable boxes, convenient for business trips.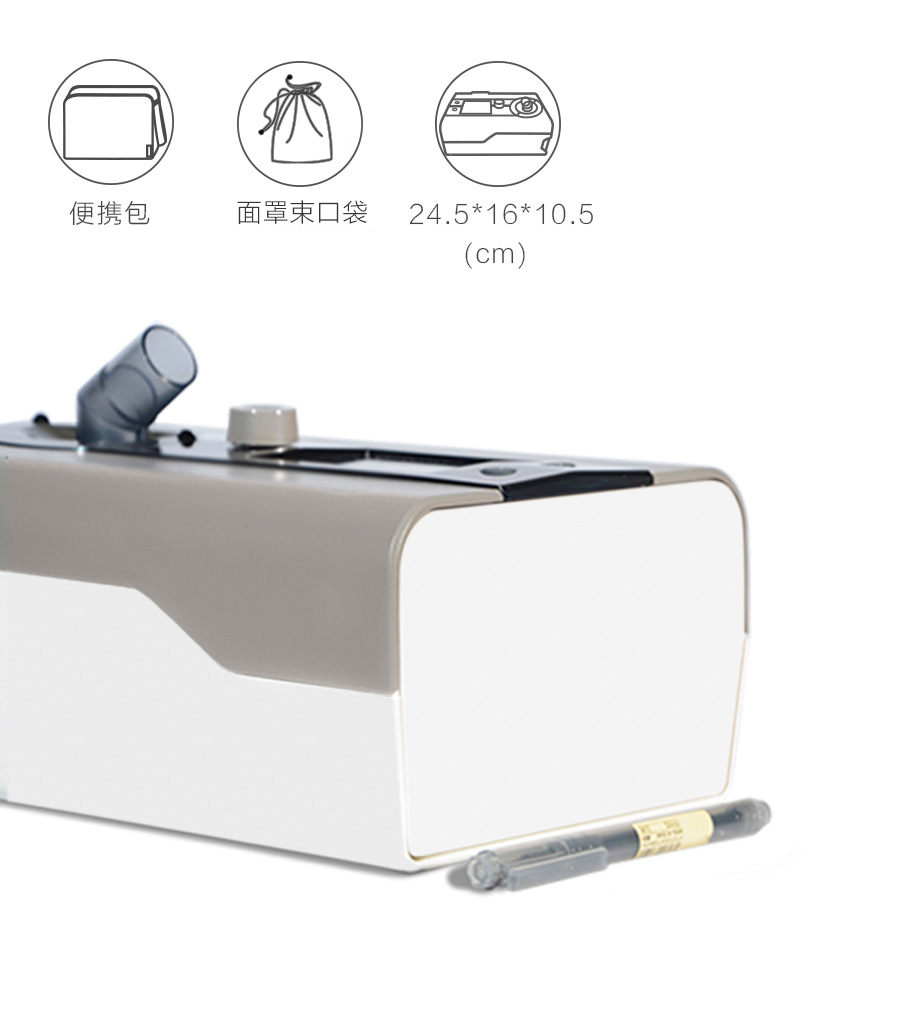 Flexible and convenient, comfortable and natural
Lightweight and comfortable, easy to clean: the mask headgear, concise and soft, easy to clean and assemble, wear-free, no sense of pressure, load-bearing, helping you to treat easily; ergonomics, easy release: 10 seconds to take and wear, velcro fit, one stick is stable, It is more convenient and fit, and presents you with a simple and quick experience; tight and stable mandible: The face mask is designed to seal, tightly wrap the mandible, more stable and less air leakage, especially suitable for the following patients to wear and use :
Users with short jaws and thin facial skin with loose skin and unable to breathe with their mouths closed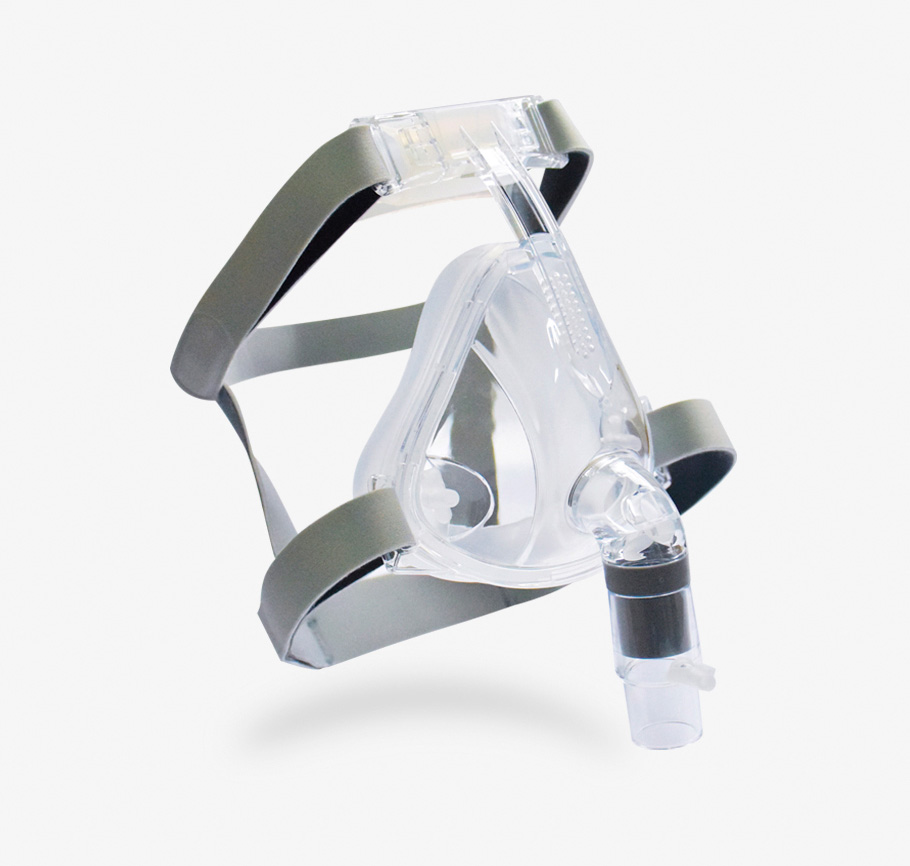 We concentrate more advanced technology in this innovative product.
The ST-30D non-invasive ventilator applies scientific advanced treatment algorithms and has been verified by a large number of clinical experiments. It can automatically and accurately monitor and identify a variety of breathing conditions, and can accurately detect sleeping positions and respond to events. The integration of three core technologies creates this intelligent breathing management expert.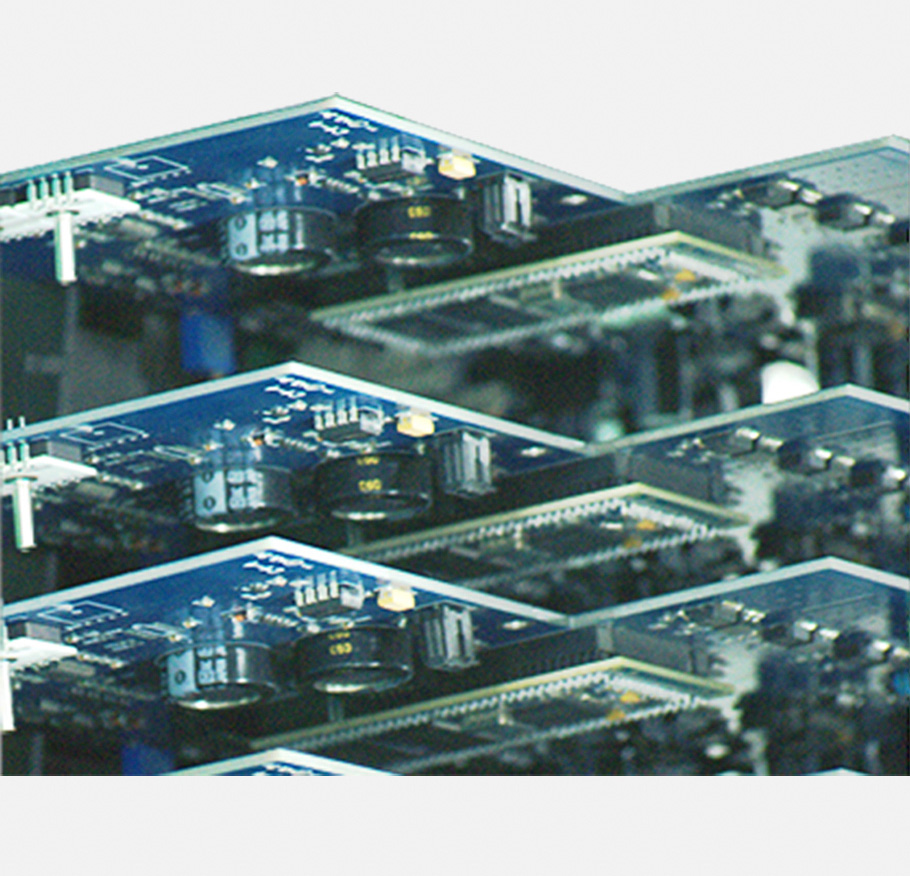 COMF pressure release technology

The professional R&D team conducts R&D and undergoes clinical trials and certification to ensure treatment comfort, provide patients with burden-free respiratory care, and improve treatment compliance.


AST automatic synchronization technology

It can automatically follow the patient's breathing, accurately determine the patient's trigger and removal time, and provide the corresponding inspiratory pressure and exhalation; automatic sensitivity technology, without manually setting the sensitivity to minimize the patient's work of breathing.


Real-time monitoring data

Abundant clinical monitoring data, including treatment pressure, peak flow rate, respiratory ratio, tidal volume, minute ventilation, etc. Help patients understand the treatment status in real time and comprehensively.