MICOMME ST-30H
Hospital non-invasive ventilator
Precise, intelligent solenoid valve
Precise, air-oxygen mixing
Precise, oxygen concentration monitoring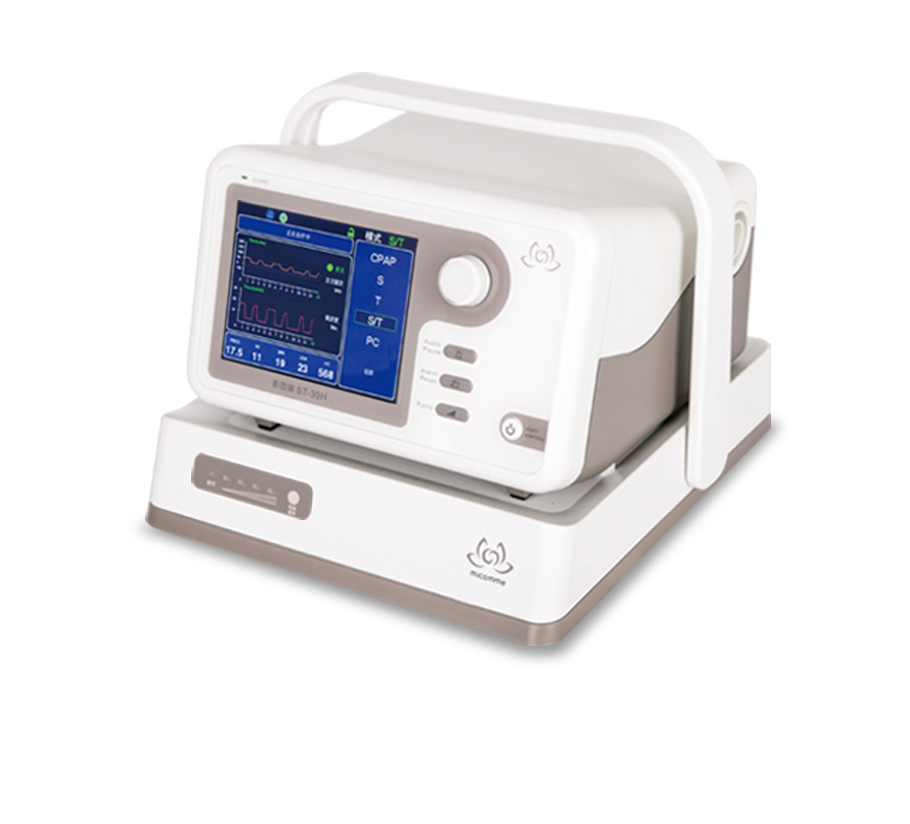 Treatment function & operation environment
5 ventilation modes
CPAP mode(Continuous positive pressure)
PC mode(Pressure control)
S mode(Spontaneous mode)
T mode(Time mode)
S/T mode(Spontaneous/Time)
Application Department
ICU, Respiratory, Cardiology, Emergency, Neurology, Geriatrics

Integrated trolley
The trolley can carry ventilators, batteries, humidifiers, trolley arm, oxygen cylinders, tubes and masks at the same time, and can move the whole set of treatment equipment with one hand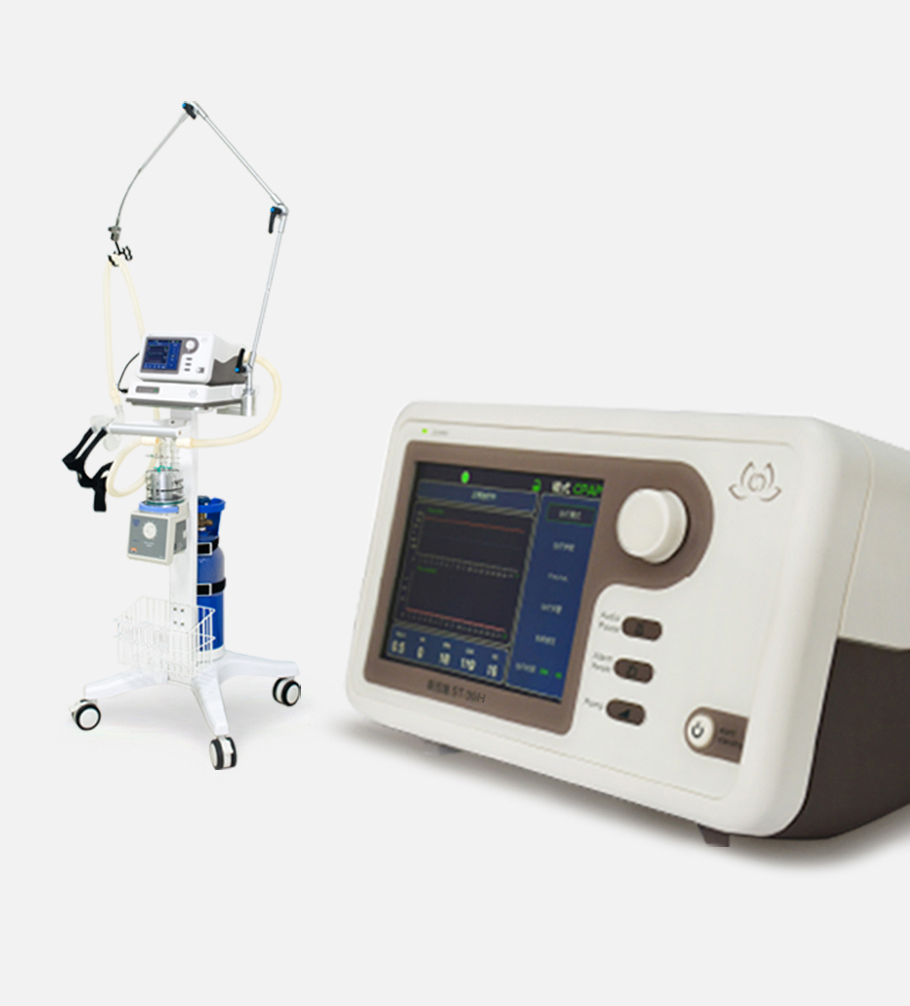 micomme ST-30H parameters
Parameter Description


Screen size: 5.7 inches color screen

Oxygen concentration setting 21%-100%

Removable backup battery
(Standby for 8 hours)


Flow and pressure dual waveform display

Positive inhalation pressure(IPAP)

4cmH2O- 30cmH2O

Positive exhalation pressure(EPAP)

4cmH2O- 25cmH2O
(Not greater than positive inhalation pressure)

Continuous positive pressure(CPAP)

4cmH2O- 20cmH2O

Climbing time

0min- 60min
(One unit every 1 minute)

Climbing pressure in CPAP mode

:
4cmH2O- 20cmH2O
Ohter modes :
4cmH2O- EPAP
Rise time
(Pressure rise time)

1- 6 levels

Tidal volume range value

20ml- 2500ml

Inhalation time

0.2s~4.0s

Back up breath per minute :

1BPM~60BPM

Alarm function: apnea alarm, patient disconnection alarm, low minute ventilation alarm, low tidal volume alarm, power failure alarm, high pressure protection oxygen pressure supply alarm


Real-time monitoring data: pressure value, flow rate, ventilation volume per minute, current tidal volume, respiratory rate per minute, current leak volume, trigger mode

Other settings: screen lock, screen brightness, flow scale, pressure scale, waveform style
Humidifier parameter description

Heating temperature 40℃- 70℃

Adjustment unit 1-9 files
Safety
Comprehensive protection, doctors are more at ease
micomme hospital non-invasive ventilator series are equipped with high-quality turbine pressure that is accurate and stable; rich and comprehensive monitoring data is more conducive to the operation of medical staff, independent humidification system and 5 kinds of alarm reminders, making treatment safe and more comfortable.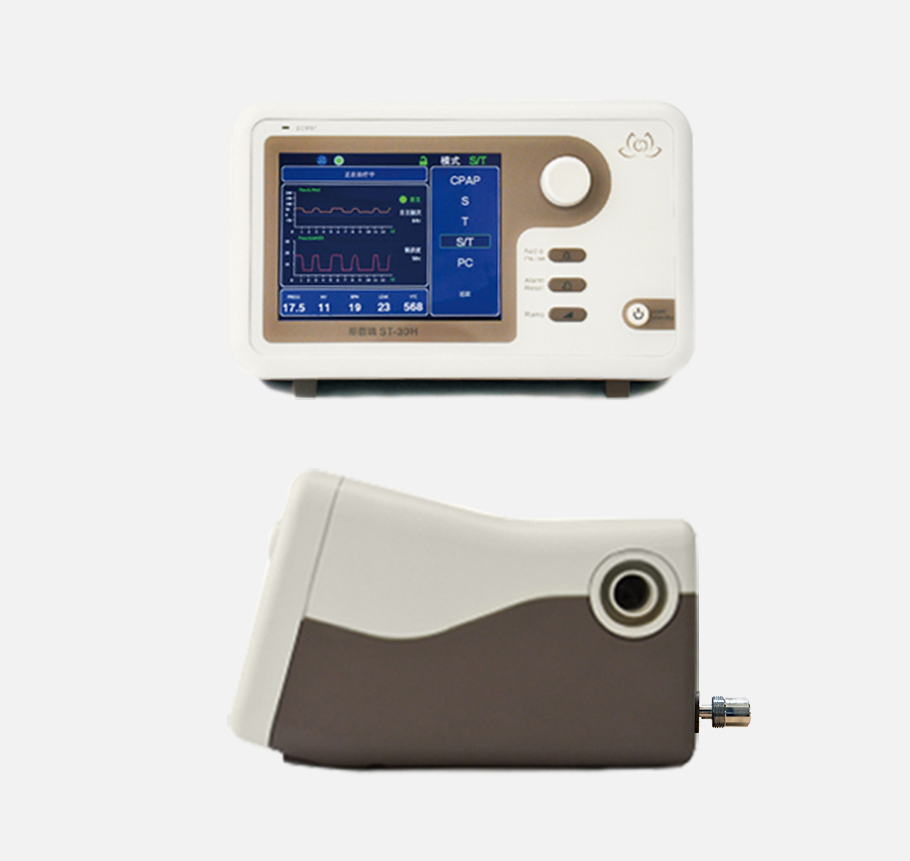 Rich monitoring data

Flow (waveform), pressure (waveform), minute ventilation, current tidal volume, minute breathing rate, current leak volume, oxygen concentration, trigger mode

Various alarm settings

Apnea alarm, connection disconnection alarm, low minute ventilation alarm, low tidal volume alarm, power failure alarm, high pressure protection, oxygen pressure supply alarm

High-quality imported turbine

High-quality turbines provide stable ventilation pressure and automatic leakage compensation to provide accurate and stable pressure.

Independent professional humidifier

Professional humidification effect, temperature adjustable from 1 to 9 levels, which greatly improves the effectiveness and comfort of treatment. The independent humidifier prevents backflow of water and damages the main device to reduce the failure rate.

Effective
Innovative technology to achieve healthy breathing
The self-developed high-precision air-oxygen mixing function, precise oxygen concentration monitoring function, intelligent solenoid valve technology, COMF pressure release technology, AST automatic synchronization technology, VAT volume assured technology, six innovative technologies, have achieved micomme hospital non-invasive breathing. The excellent quality of machine products, healthy breathing, comfortable and natural.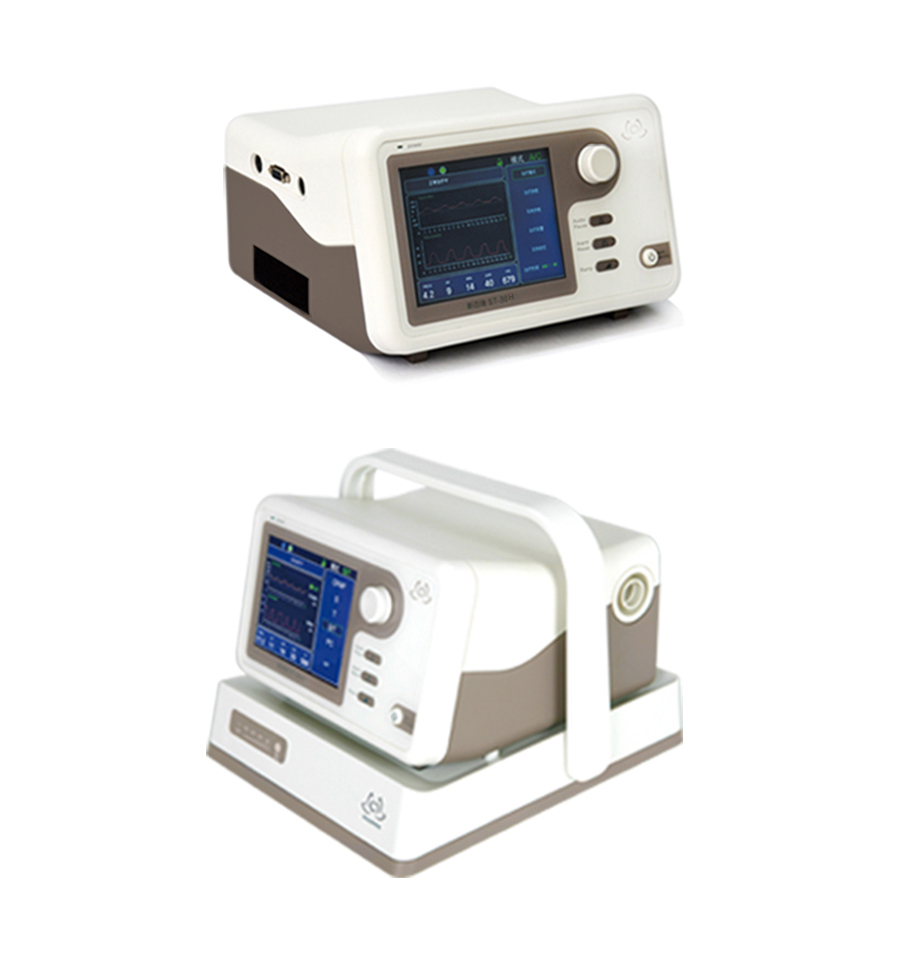 Intelligent solenoid valve technology
Pressure rises up in millisecond level, faster response to each patient's breath
Precise pressure control to achieve better man-machine synchronization and treatment effect
Precise air-oxygen mixing function
21%-100% oxygen concentration setting
1% oxygen concentration adjustment accuracy
Can be connected to hyperbaric oxygen
Precise air-oxygen mixing function
Built-in high-precision oxygen concentration monitoring module, through a unique patented technology to achieve accurate display of the output oxygen concentration index, no need to load oxygen batteries and other consumables
AST automatic synchronization technology
AST automatic synchronization technology can automatically monitor each patient's breath, and respond to each patient's breath in time through multiple automatic triggering and removal mechanisms such as flow rate, pressure, waveform, etc., to achieve perfect synchronization between the ventilator and the patient.
Automatic sensitivity technology eliminates the manually setting of sensitivity, which minimizes the patient's work and improves clinical efficiency.

With 60L/Min automatic air leakage compensation capability, it can ensure synchronization accuracy and pressure stability even in the case of a large amount of air leakage, thereby improving the treatment effect.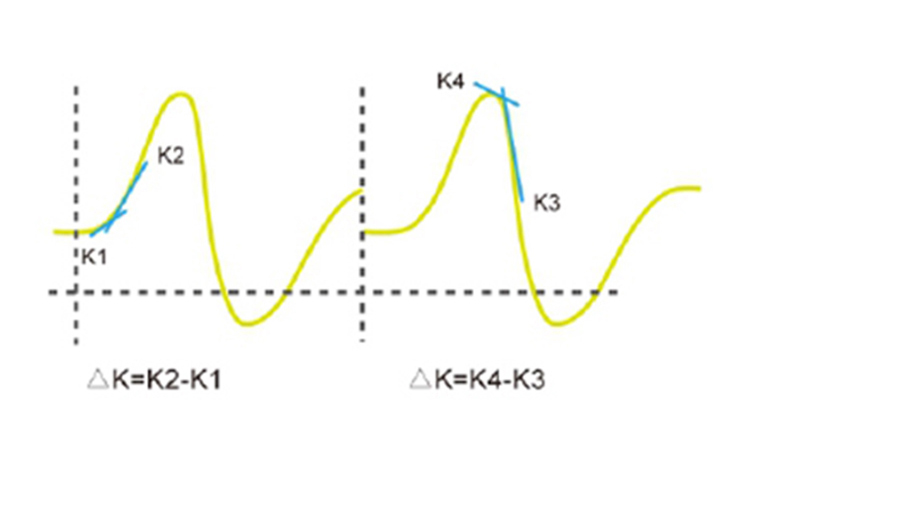 COMF pressure release technology
In the spontaneous mode (S mode), it automatically releases the pressure at the key point of the end of the breathing cycle according to the airflow situation, making the breathing process more comfortable, closer to natural physiological breathing, and bringing more perfect comfort to the patient.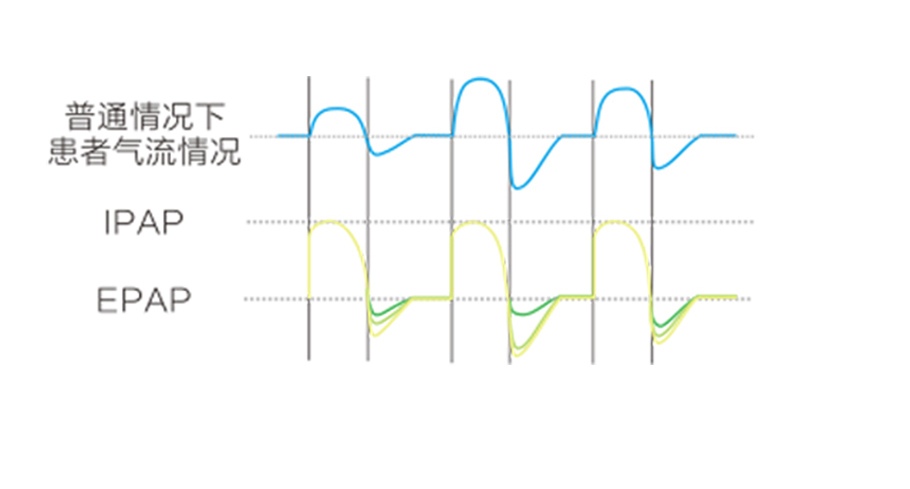 VAT volume assured technology
VAT volume assured technology automatically estimates the pressure required to reach the target tidal volume by monitoring the changes in the patient's tidal volume, and provides progressive IPAP pressure control to automatically ensure the patient's tidal volume. Through the VAT volume assured technology, more clinical needs can be met and treatment effects can be ensured.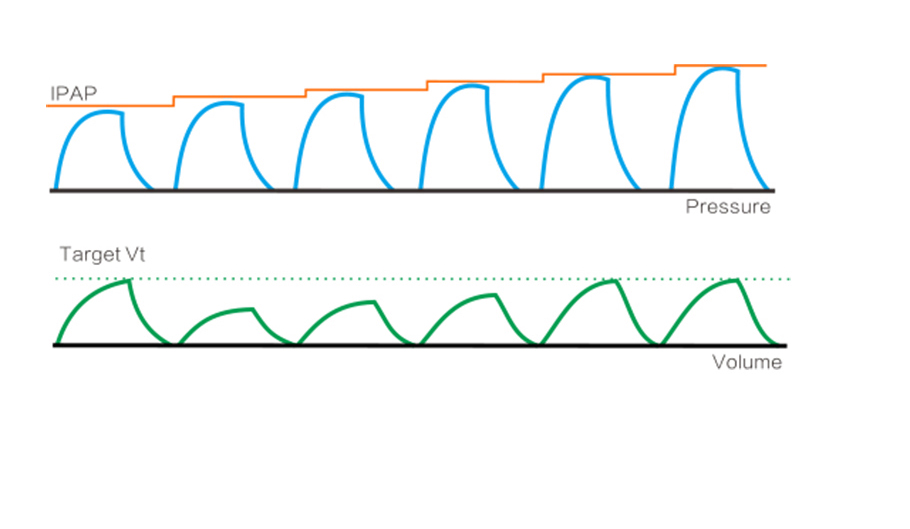 Easy to use
Good design, treatment becomes easier
Long-term backup battery:
8-hour long-lasting battery backup, integrated convenient handle, convenient for transportation in the hospital
5.7-inch large color screen:
Dual waveforms display, parameter settings, real-time treatment and other data on the same screen, without turning the screen, convenient to read the parameters at the same time for disease analysis.
Multifunctional rotate control dial design:
The operation is easier, and the utilization rate of the department equipment is improved
Human-centered product design:
Reading perspective is more convenient, improving clinical efficiency and level